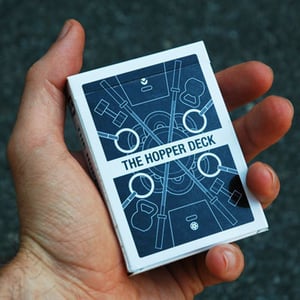 $

20.00
The Constantly Varied part of the CrossFit prescription has always been difficult when away from your home base.
The Hopper Deck is a portable collection of 54 CrossFit workouts that is also a fully operational Poker deck. Take random with you!
Order 5 decks and get a 10% discount with coupon code 5PLUS
AFFILIATES get in touch with us to talk about wholesale orders.